Статья
Modern family in illustrations
09/30/2021
We love projects that turn illustrations into solutions for business tasks. For example, not long ago we drew life-style scenes of a modern family for Superposition® – a company that creates marketing, branding and strategies for developers.
Superposition® created a zine concept and identity for the living complex «Zarechny Kvartal». For marketing strategy the presentation agency decided to replace photographs and 3D-renders with specially made illustrations. They were supposed to show a life of a family in a premium-class housing and become an additional medium, representing a translated lifestyle.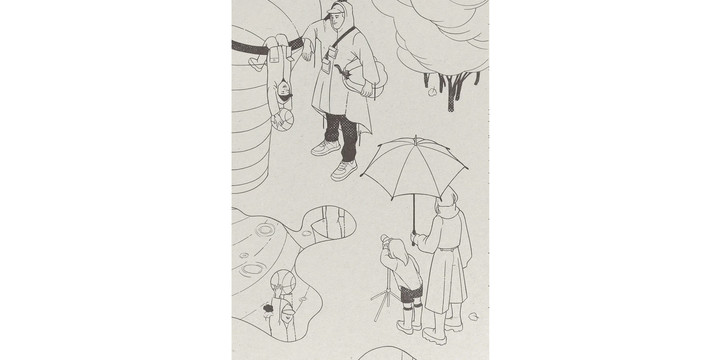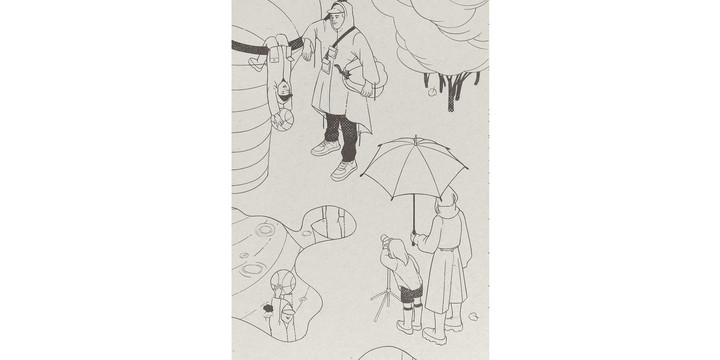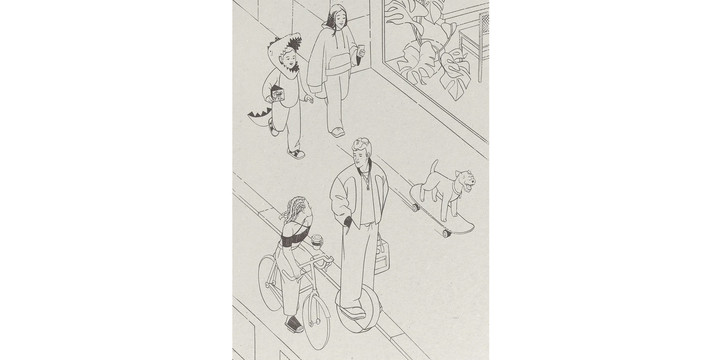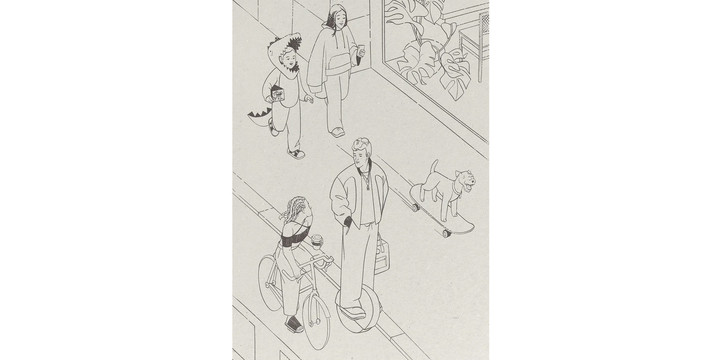 Client provided a very detailed brief with descriptions of scenes for illustrations and important parts. Clothes, gadgets, hobbies – everything was selected according to the spirit of the time. Even modern architecture – one of the key elements of a premium housing – blends together with the love for nature and ecological lifestyle (families spend time near ponds and forest near the house). There was also a clear desire in terms of style – to use only black lines and isometrics to visually connect the illustrations and the project's identity.
The moodboard that Superposition® brought together for this project deserves special attention. They worked on every detail down to characters' looks, based on real items of clothing.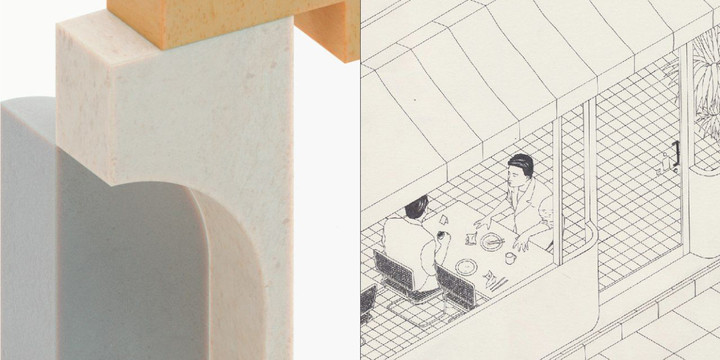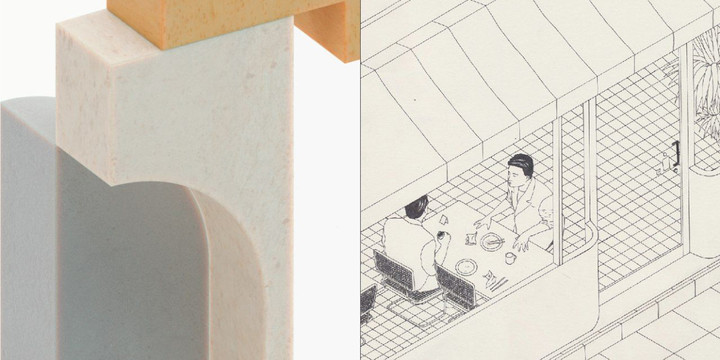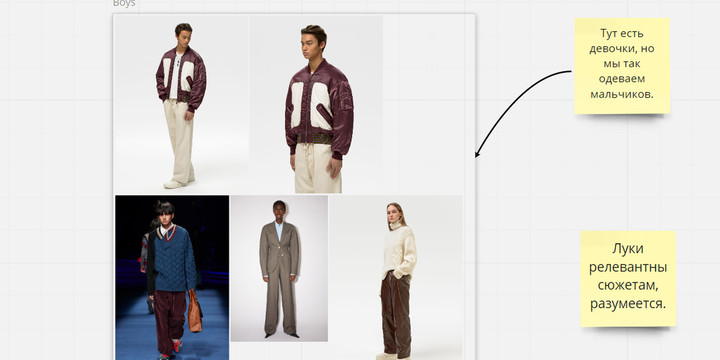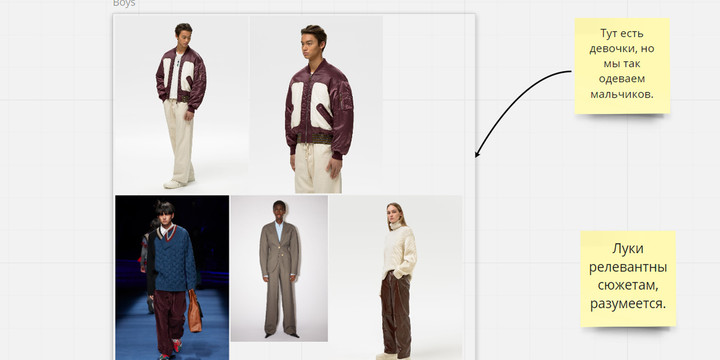 Katya Murysina was chosen as an illustrator for this project – client liked her style and confidence in working with lines. She needed to illustrate main locations – living complex yard, pond and street.
Here's what Katya says about working progress: «Each story was supposed to be drawn in a minimalistic way, which was quite hard. I had a lot of details in my head that were later deleted, in order to achieve an organic stylish look».
«My favorite scene is the one near the pond. I like its character, how stylised and realistic details blend together so well. When I drew a rainy illustration, it was actually raining outside, so I was lucky to actually observe nature, create realistic reflections».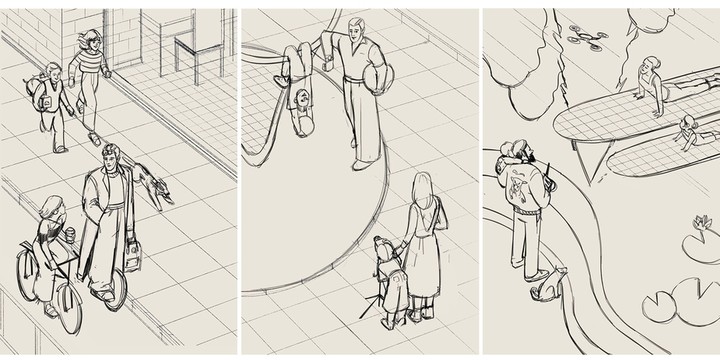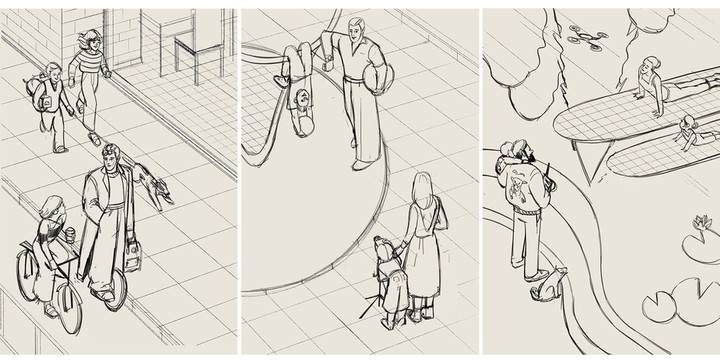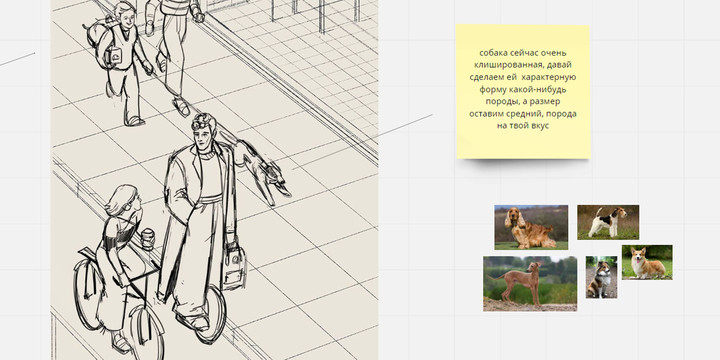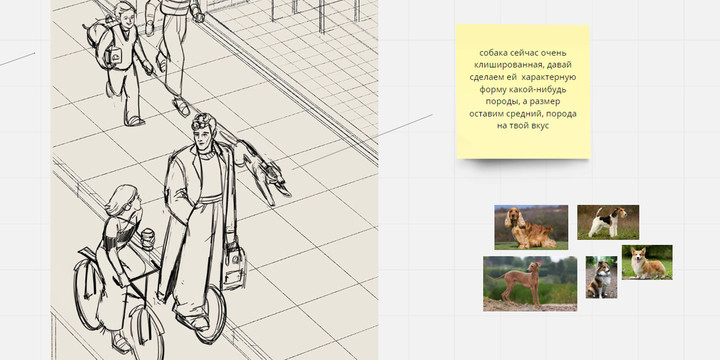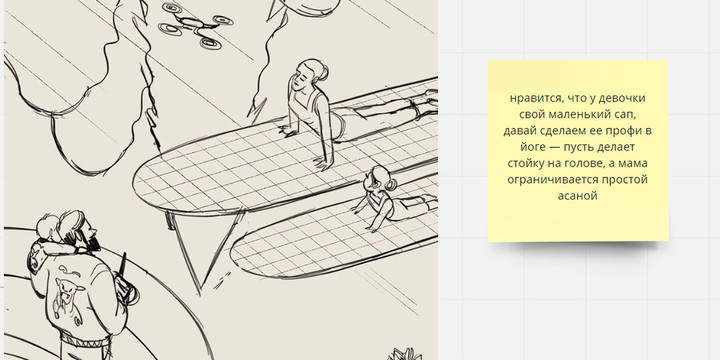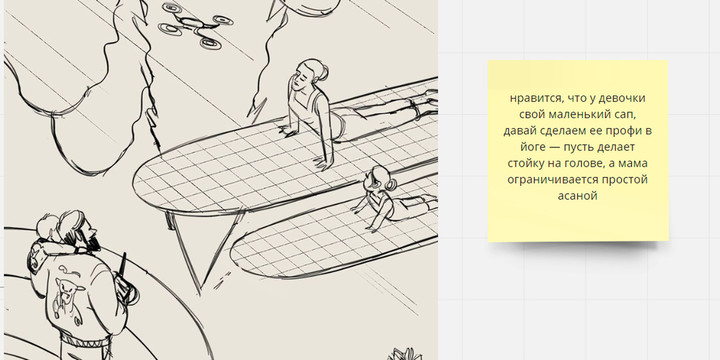 In a couple of days Katya Murysina drew illustrations with clear plots and accurate details, and Superposition® integrated them in a presentation and made coloring posters to put in each zine.
This case is a perfect example of easy and effective work on a project, where the client delivers a clear task, with an idea in mind. «It was easy to work with the client – it's a team of true professionals, that knows the specifics of any job, that needs a visual representation. We completed the task and were happy with the results», tells Lena Kudasheva, project manager.